Since 1978, SBCHC has completed 34 low and moderate income housing projects totaling 692 units throughout the county. By successfully developing these projects, we have gained the experience to deliver innovative developments necessary to provide affordable housing in Santa Barbara County, an area with some of the highest housing costs in the nation.
SBCHC finances its projects through a variety of private/public partnership, City, County, State and Federal loans and grants for project development, site acquisition, construction and permanent financing. Area banks are regular participants as are limited partnerships with corporate investors.
SBCHC has also participated as Managing General Partner for six low income Housing Tax Credit (LIHTC) partnership projects in four counties which include 914 units.
List and images of current properties: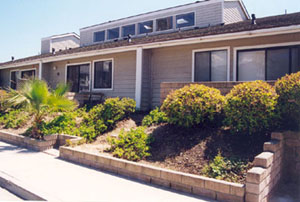 Atrium Apartments
4667 Carpinteria Ave., Carpinteria
Target : All units are low income
1-bedroom — 10
3-bedroom — 2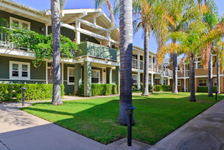 Castillo Homes
1018-1028 Castillo Street, Santa Barbara
A Senior Complex. A Santa Barbara 32-unit complex built in 1987.
This project is a model for senior living downtown.
1-bedroom — 32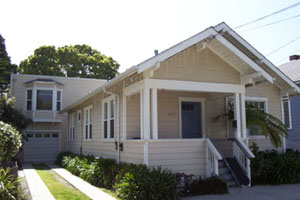 Casitas De Castillo
1409 & 1409 1/2 Castillo Street, Santa Barbara
A Santa Barbara triplex that was acquired and throughly rehabilitated. by SBCHC in 1995.
2-bedroom — 2
1-bedroom — 1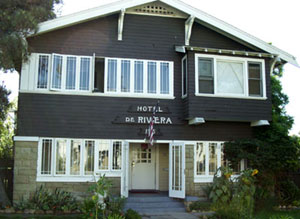 Hotel de Rivera
125 W. Carrillo St., Santa Barbara
30 Single resident occupancy units for homeless individuals suffering from mental illness combined with alcohol and/or drug problems.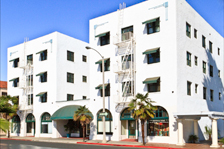 Faulding Hotel
15 E. Haley Street, Santa Barbara
81 Single Resident occupancy units offering permanent supportive housing in downtown Santa Barbara.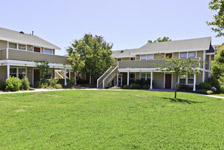 Central Gardens (Horizon Homes)
580-614 Central Ave., Buellton
1-Bedroom — 2
2-bedroom — 4
3-bedroom — 6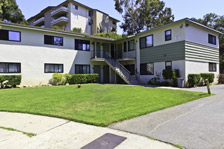 Broadmoor Plaza
47 Broadmoor Plaza, Santa Barbara
Studio — 2
1-bedroom — 6
2-bedroom — 7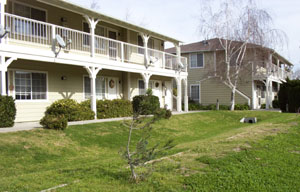 Los Alamos Senior Center
660 Bell Street, Los Alamos
1-bedroom — 14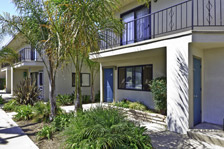 Nectarine
59 & 65 Nectarine Ave., Goleta
1-bedroom — 14
2-bedroom — 4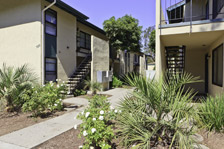 Sola Street
514 & 520 W. Sola Street, Santa Barbara
1-bedroom — 18
2-bedroom — 12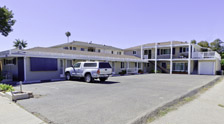 State Street
2843 State Street, Santa Barbara
Studios — 9
2-bedroom — 1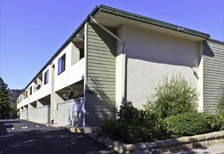 Bath Street
821 Bath Street, Santa Barbara
1-bedroom — 1
2-bedroom — 11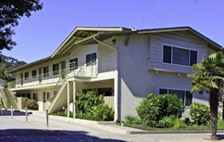 San Pascual Street
933 San Pascual Street, Santa Barbara
1-bedroom — 4
2-bedroom — 2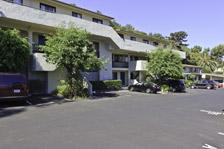 Coronel Place
625 & 627 Coronel Place, Santa Barbara
2-bedroom — 2
3-bedroom — 10
4-bedroom — 2
5-bedroom —6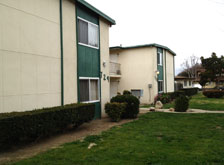 T Street Apartments
500 & 504 N. T Street, Lompoc
2-bedroom — 8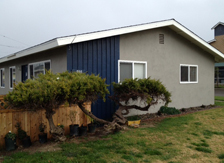 Courtyard Apartments
725, 729 & 733 N. E Street, Lompoc
2-bedroom — 12